Holiday Music Festival at Mall of America®
Presented by Minnesota Sports and Events
We're bringing the holiday spirit to Mall of America® with the return of our Holiday Music Festival! We've got talented performers, community groups + even a few local favorites—who are excited to bring you the best music + cheer.
It's all happening in the Huntington® Bank Rotunda (Level 1, East) from Monday, December 4–Saturday, December 23. So, whether you're looking for something to do with your family or just want to get into the holiday spirit, this is your chance; it's going to be a joyous time!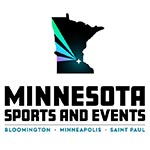 Minnesota Sports and Events is proud to present the Holiday Music Festival. They have a lot to celebrate this season with the return of the 2024 TIAA Big Ten Women's and Men's Conference Tournaments in March and the U.S. Olympic Team Trials – Gymnastics in June. To learn more about Minnesota Sports and Events or to secure your seats for upcoming events please visit MNSportsAndEvents.org.
Mall of America welcomes guests from all backgrounds and beliefs. Holiday Music Festival is intended to celebrate the holiday season through holiday-themed musical performances that appeal to all guests. Performers and groups must follow all guidelines and rules, which requires holiday-themed music and prohibits proselytizing, preaching, sermons or prayers.