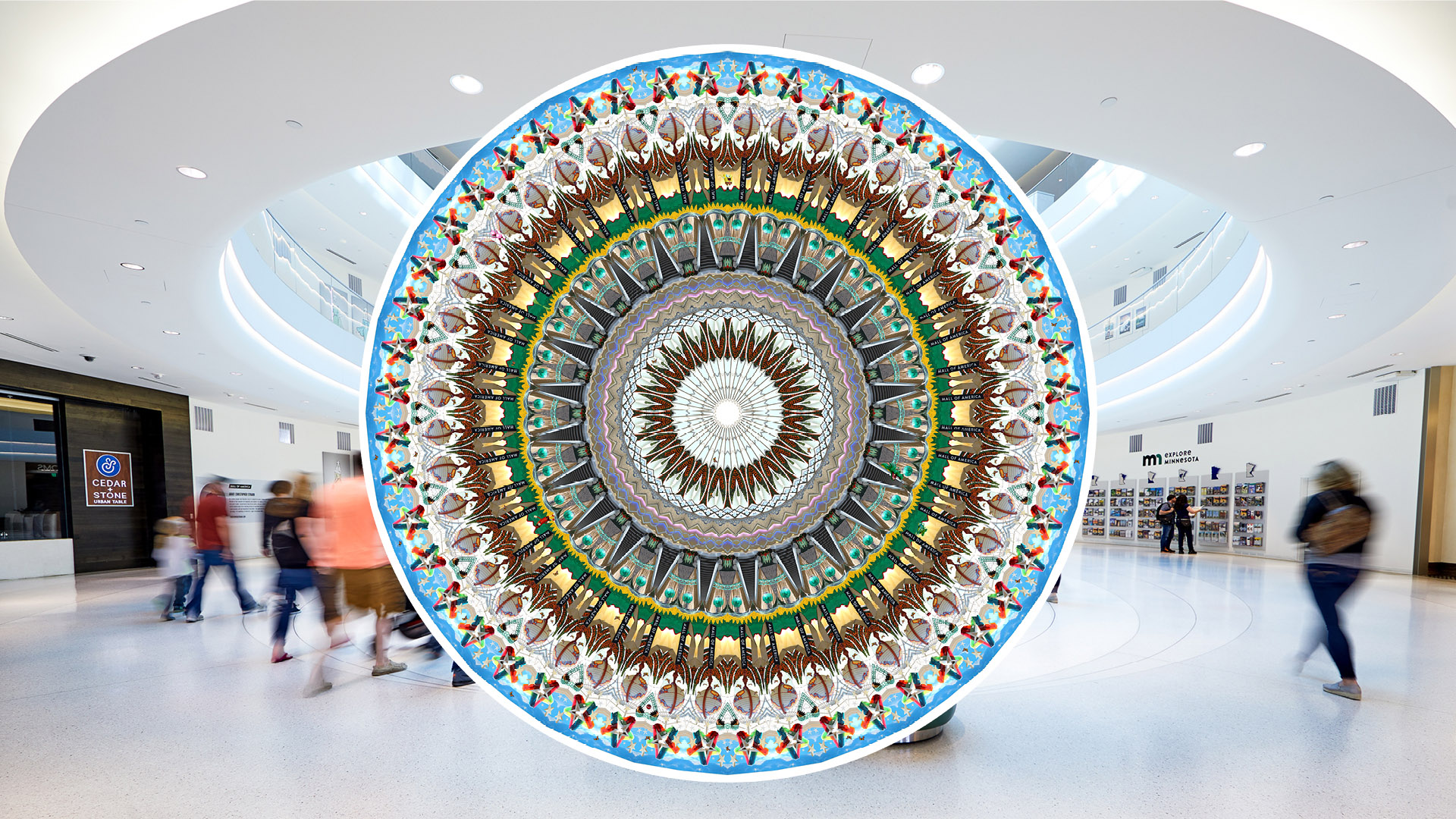 Artist Neal Peterson's latest colorful creation showcases Mall of America in a way you've never seen before! Much like a kaleidoscope, a mandala is a unique geometric configuration of images or symbols.
Peterson's Mall of America mandala, stretching across more than 45 feet of our North Atrium, is made up of 29 repeating architectural elements that can be found throughout the Mall. Plus, you'll find 11 MOA® icons hidden in the mosaic. Visit by April 9 and see if you can spot all the incredible details in this one-of-a-kind work of art!

When: Now – April 9, 2023
Where: Mall of America North Atrium
Cost: Free
 
About the Artist
Neal Peterson is a Minneapolis-based artist and photographer. He explores the world, camera in-hand, creating intricate digital collages of cities through a unique lens of science and spirituality. By combining iconic architecture, public sculptures, and natural vegetation, Peterson's kaleidoscopic "urban mandalas" represent the oneness and connectivity of a city and its people. To date, Peterson has photographed 25 cities including Amsterdam, Minneapolis, New York, Paris and St. Paul. See all the cities at nealpeterson.com.