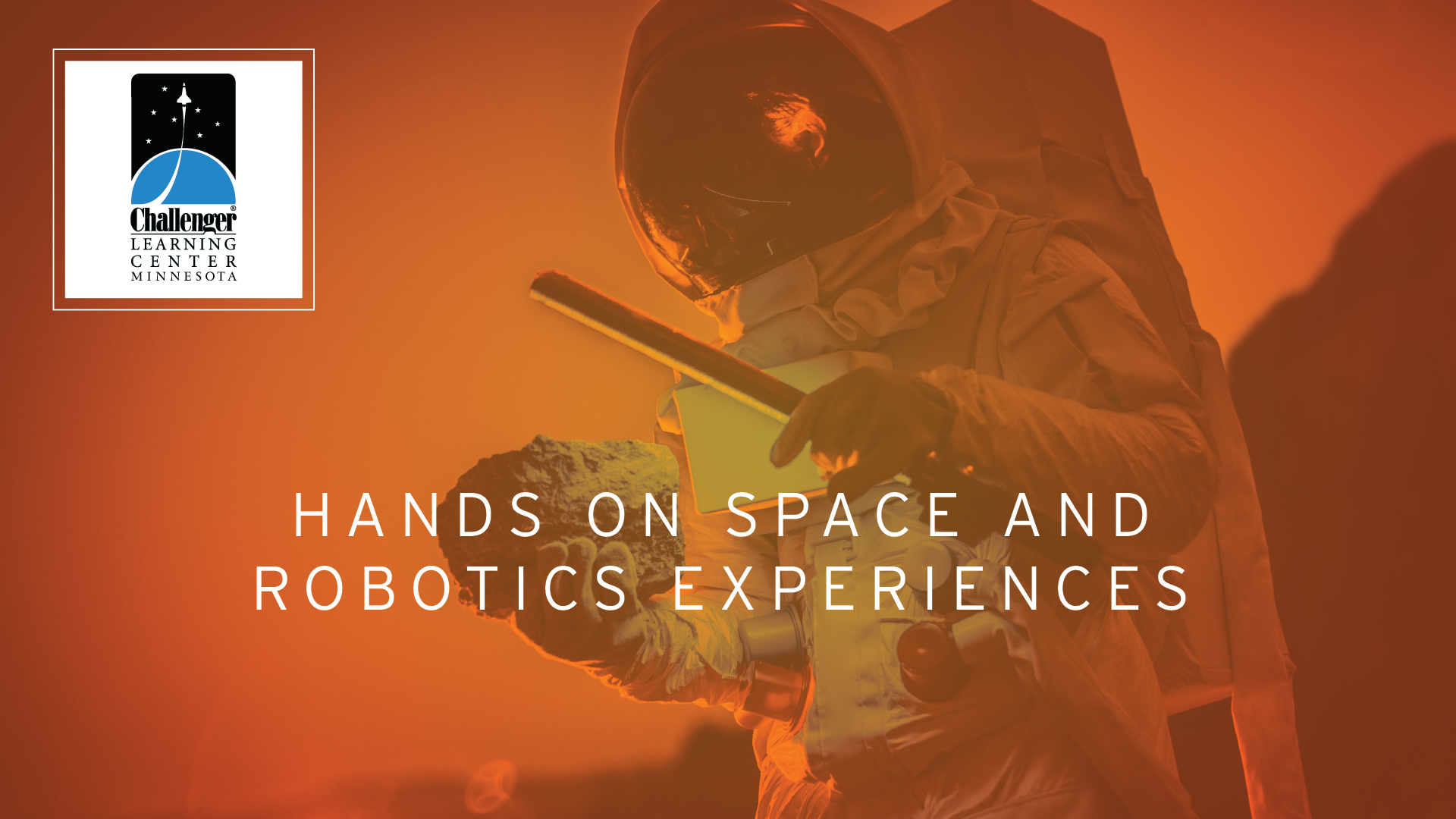 Join us in the Rotunda for all things space with The Challenger Learning Center of MN!
We have moon rocks from NASA that are a must-see + while you're here, create your own edible Mars Rover, build with robotics, or assemble a straw rocket + send it through the air at our launch pad – the sky is the limit!
About Challenger Learning Center of Minnesota
The Challenger Learning Center of Minnesota is a local nonprofit educational organization working to bring a unique and powerful Science, Technology, Education and Math (STEM) education center to Minnesota.

The Challenger Center organization was founded over 30 years ago by the families of the space shuttle Challenger astronauts to continue the historic crew's legacy of educating and inspiring. Today, there are over 40 Challenger Learning Centers around the globe, all focused on energizing our next generation of scientists, engineers + innovators. The Challenger Learning Center of MN has been accepted to join this global network and is currently in the fundraising stage as they work towards the goal of bringing a world-class STEM education center to Minnesota.

Challenger Centers immerse a classroom of wide-eyed students on a mission into deep space. Transformed by donning communication headsets and official NASA coats, the students are now a team of scientists, engineers + astronauts. Surrounded by technology, the students staff positions in Mission Control, as well as aboard an orbiting Space Station, as they work through hands-on, mission critical tasks and experiments. Working as a team they achieve a common goal – successful completion of a challenging and exciting simulated mission, an experience so real and exciting it's not uncommon to have students asking whether they were actually in space. Challenger Center students cultivate important 21st century skills like problem solving, critical thinking, communication + teamwork while seeing classroom lessons brought to life like never before.