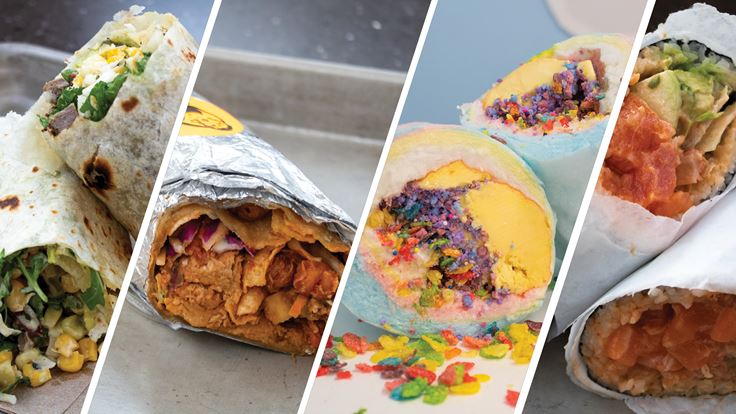 Burritos that have gone where no burrito has gone before.
Four-course meal. Four burritos.
What if I told you that you could eat every single meal in burrito form? That each shell would be a vessel that holds the keys to the world? (Figuratively speaking.) Well, you can. All it takes is a little will power and a lot of room in your belly. We went on a food tour to explore what kinds of ingredients are making their way into burritos, and we weren't disappointed. What we learned is that everything is better when it's layered and rolled for easy, convenient, hand-held snacking delight.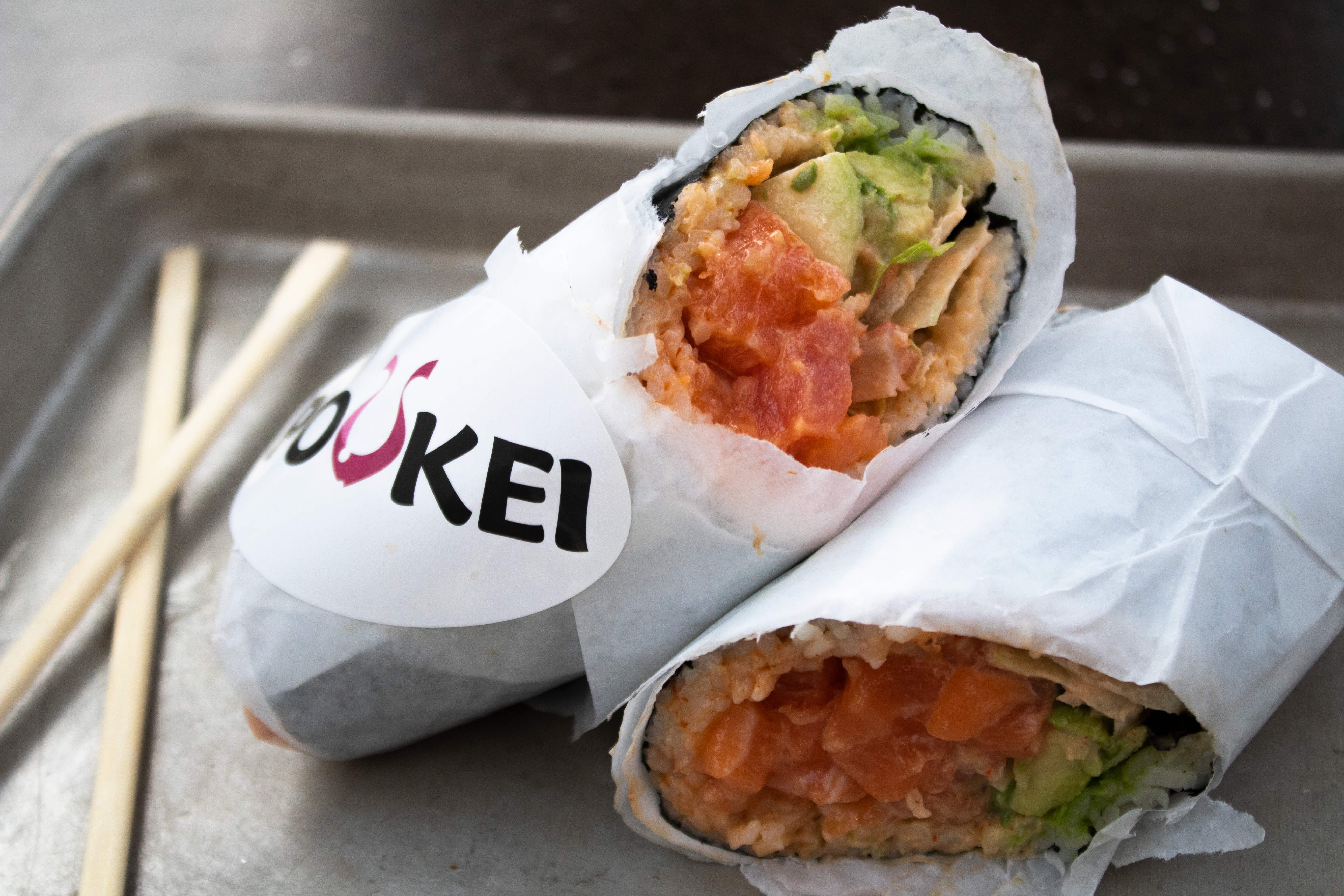 Sushi: good. Burrito: good. Sushi burrito: Muy good.
Here's a new way to roll (see what we did there). Gone are the days when you had to choose between two of the greatest gifts to the world: sushi and burritos. Poukei serves up all your favorites from a classic sushi roll but in burrito form for a fresh, creative fusion. We ordered the Firecracker Poukei Roll because it's not really a burrito unless you break a sweat. What we got was a tender mix of spicy ahi and spicy salmon balanced out by cool, crunchy cucumber slivers, crisp romaine shreds, and smooth avocado slices—adorned by wasabi mayo and wrapped in a salty (and secure) seaweed sheet.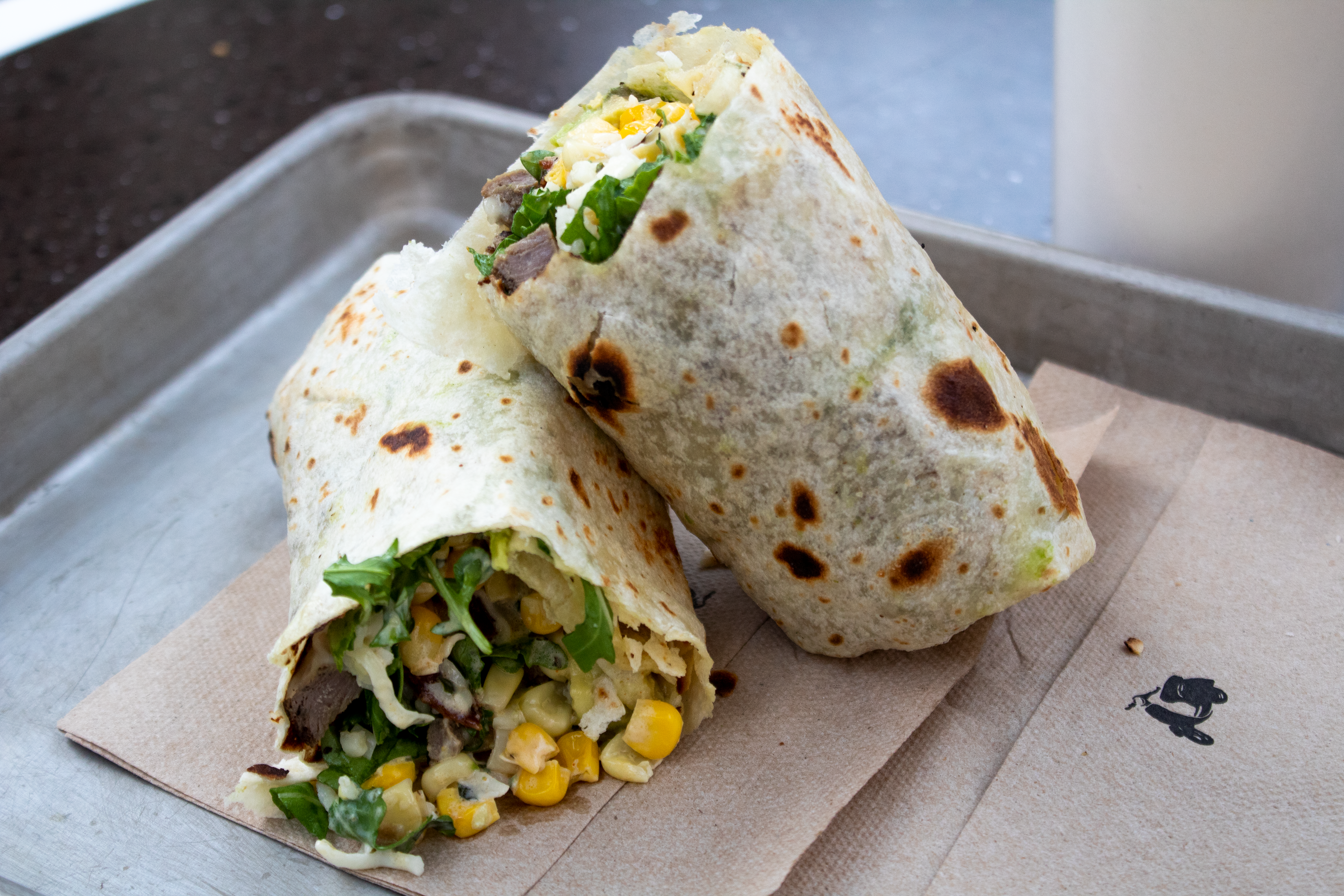 Italian Street Food Meets Its Match
What's better than bacon, avocado, and burrito-anything? Nothing. Piada Italian Street Food is where the trifecta of all this is good in the world comes together. Italian-style crispy pancetta, zesty arugula, and fresh mozzarella come together along with the punctuating sweetness of corn and tomato, woven with the pungent flavors of basil aioli to create the perfect canvas; topped with nothing other than fresh avocado. A freshly tossed tortilla shell grilled to perfection envelopes this creation to make for a scrumptious hand-held burrito—Italian style.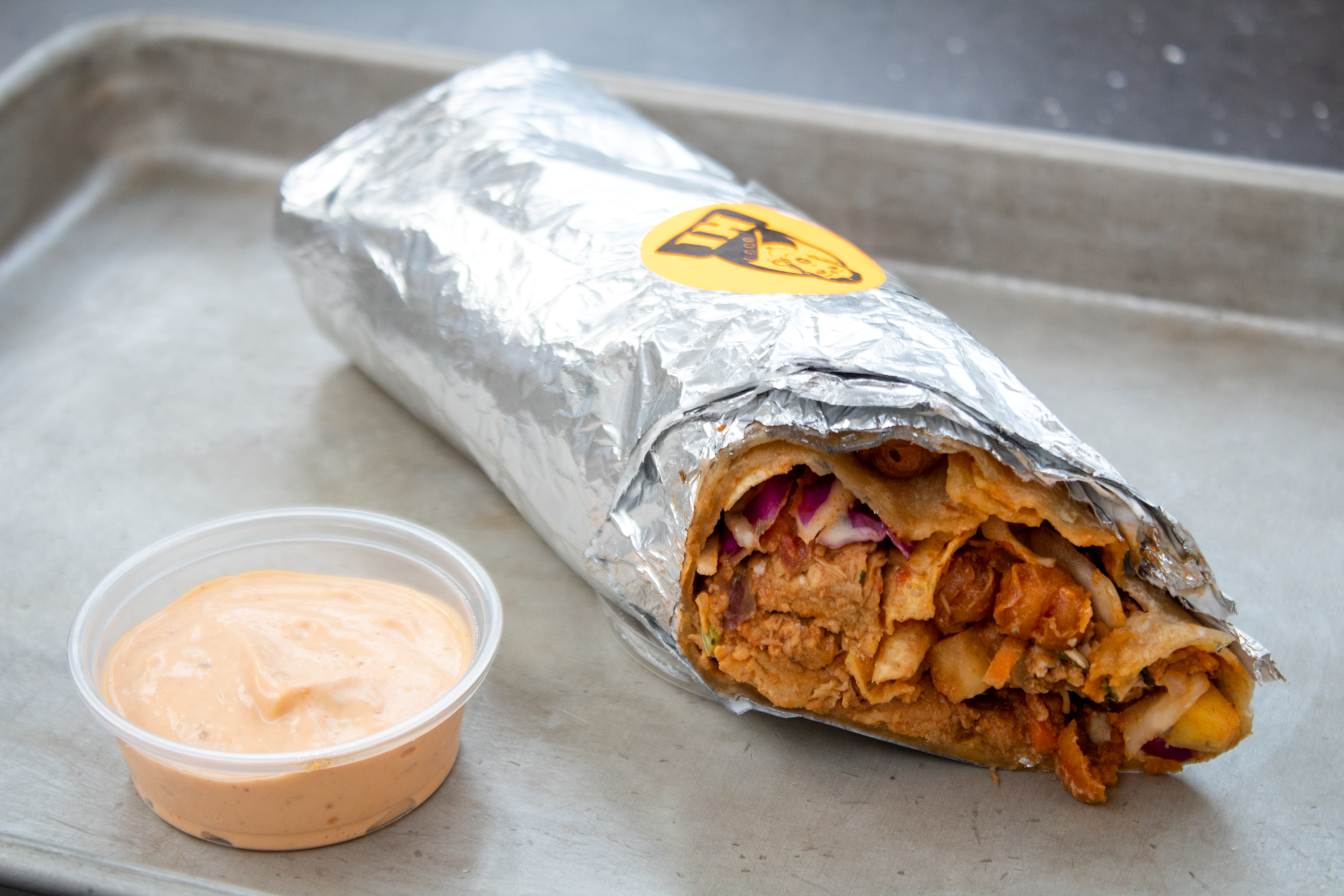 Hot Indian Indurrito
With a headline like "Sexy Food for Sexy People," we naturally decided this was a solid choice. Indian food? Yes. Burrito? Yes. Sexy food? Yes. Sexy people? Guess. As we entered into new burrito territory, we went with a classic at Hot Indian Foods: chicken tikka masala. Served up on a beautifully plated tray and visually appealing (dare we say sexy?) array of colorful ingredients, what was inside this enigmatic indurrito didn't disappoint. Tender chicken drenched in a smooth and mild tomato gravy topped with something called "Hi-Slaw," which is actually the perfect complement to the creamy, tender textures of the base. Think of a cool and crisp mix of mangoes, apples, carrots, and cabbage infused with sweet coconut milk to add brightness to the meal. All the flavors. All the textures. All is well in the world.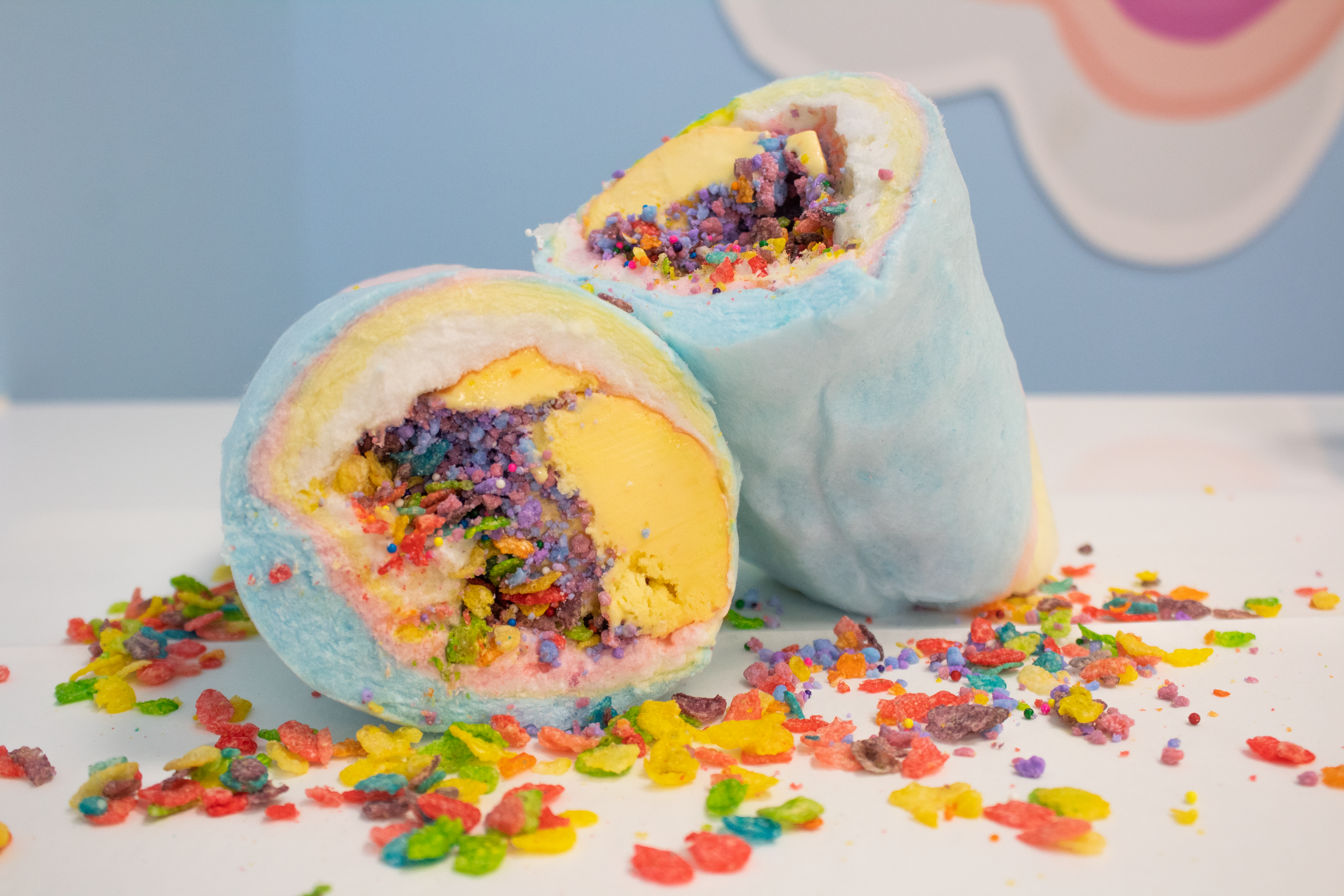 Oppa Cotton Style
Oppa Sweets is the latest addition to hit MOA® and if the décor of the space doesn't draw you in, I don't know what will. Akin to stepping in to an anime scene, this Korean-style cotton candy burrito (you read that right) is all the craze across the Pacific. And now you can enjoy it right at MOA®. A machine that's reminiscent of a county fair booth whirrs up cotton candy that's then wrapped in a circular fashion until it forms a disk. That process is then repeated. And repeated again. Once you have a table length (okay, that's an exaggeration) row of cotton candy disks, your choice of ice cream (vanilla, strawberry, or chocolate) is then scooped onto the base, topped with sprinkles and cereal for good measure, and rolled up until a burrito. It's amazing. It's totally crazy. It's worthy of the 'gram. You'll probably want to head to the dentist after this sugar bomb.