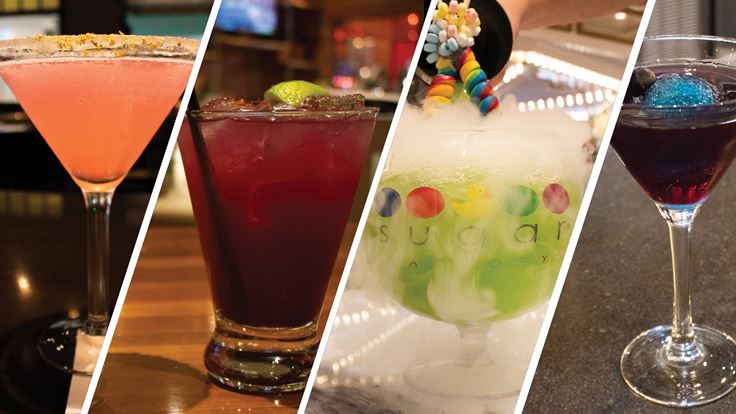 What kind of cocktail should I drink while I'm shopping?
Asking for a friend.
When it comes to making critical style decisions and sourcing fashion inspo, there's no better shopping partner than a goblet of sugar and vodka.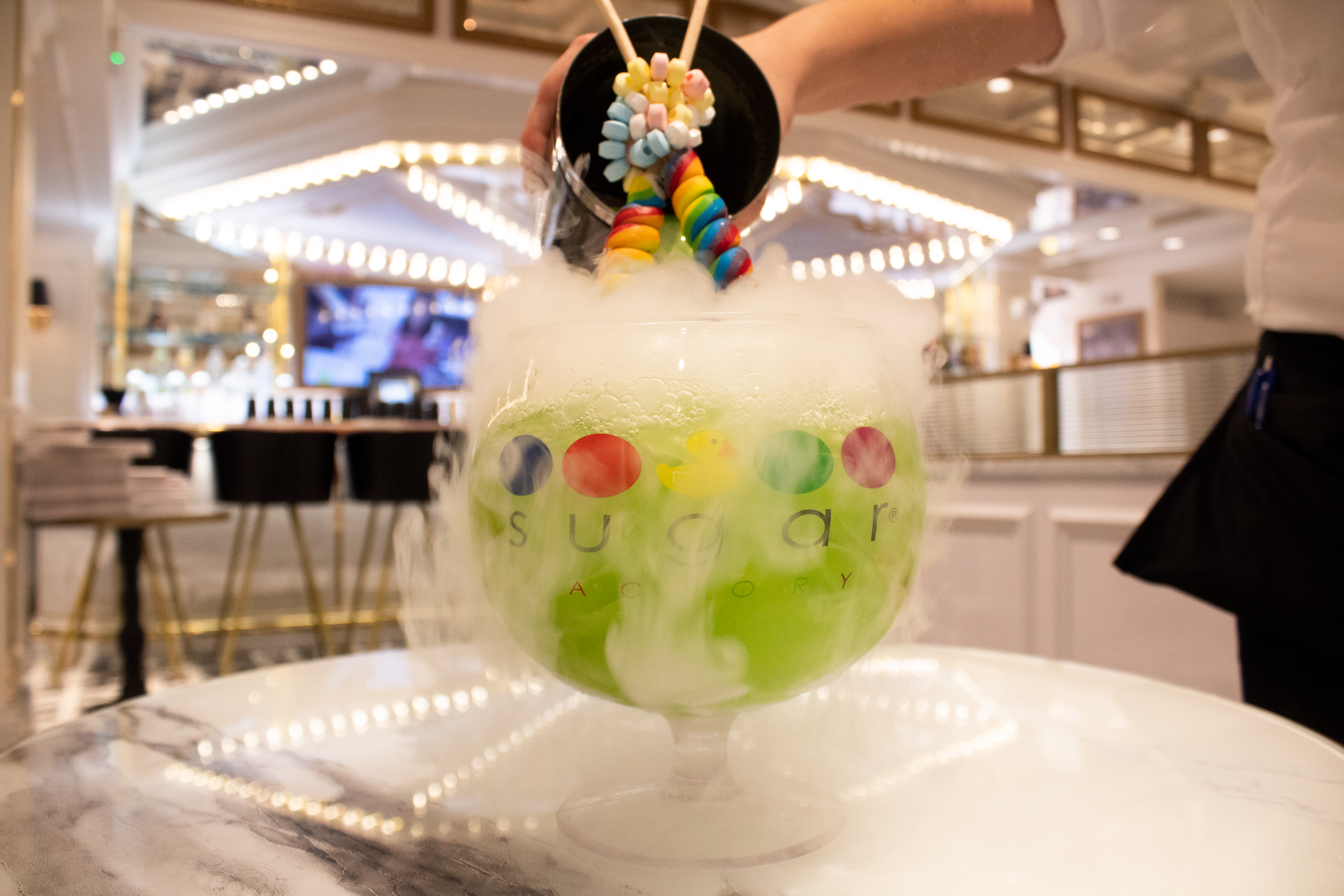 Behold the kween of drinks. I present to you the most extra, instagrammable, shockingly massive drink that has ever existed in the entirety of the world. Sugar Factory is like stepping into the Vegas of cocktails. Over the top? Probably. Worth it? Definitely (according to the Kardashians). With a staggering menu of drink names, like Fuzzy Peach Penguin Mango and Hot & Wild Spicey 305 Pineapple, there's no shortage of creativity and imagination. We went for the Lollipop Passion solely for the takeaway candy as a parting gift. (2-for-1, anybody?)
Our order was served up like a golden trophy, garnished with a candy necklace and swirly rainbow lollipops. The finishing touch was dry ice which would have paired nicely with a rendition of We are the Champions. The champion of drink orders, that is. The fizzy sweet drink was infused with a pop of melon, coconut, and pineapple for a tropical, island-y sensation that could almost fool you into thinking you've landed in paradise.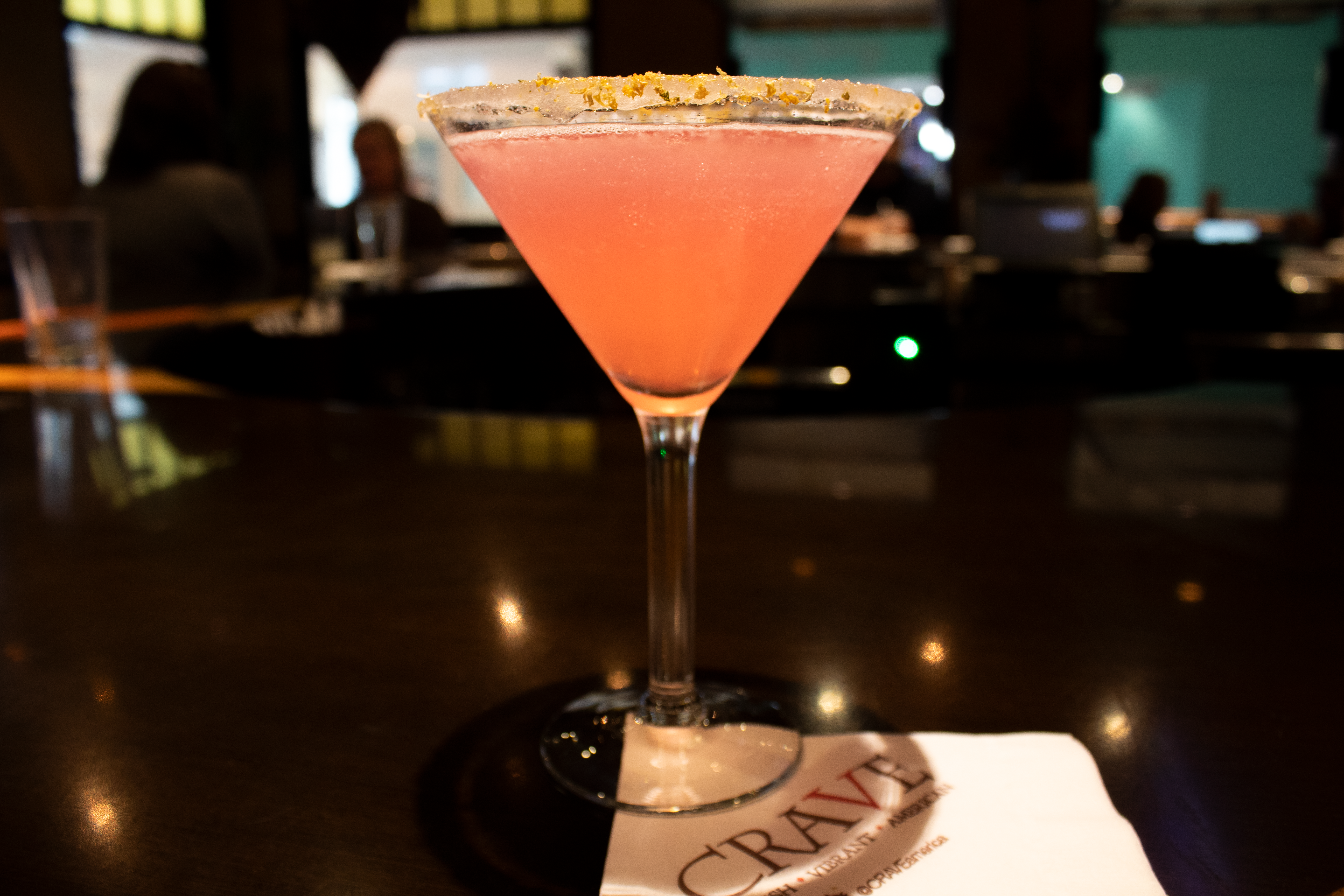 Sugar Factory is to the Vegas strip as Crave is to a swanky lounge in New York. We ordered the Angry Dragon Martini because it sounded scary and intriguing. What we got was a delicate balance of refined and edgy, as any angry martini should be. A smooth classic rum opposite a fruity lychee liqueur balanced out a symphony of flavors along the periphery of the palette: raspberry and strawberry infusion mixed with a classic and versatile cranberry juice, all topped with a citrus sugar rim to help bring out a quality of tart and crisp after taste.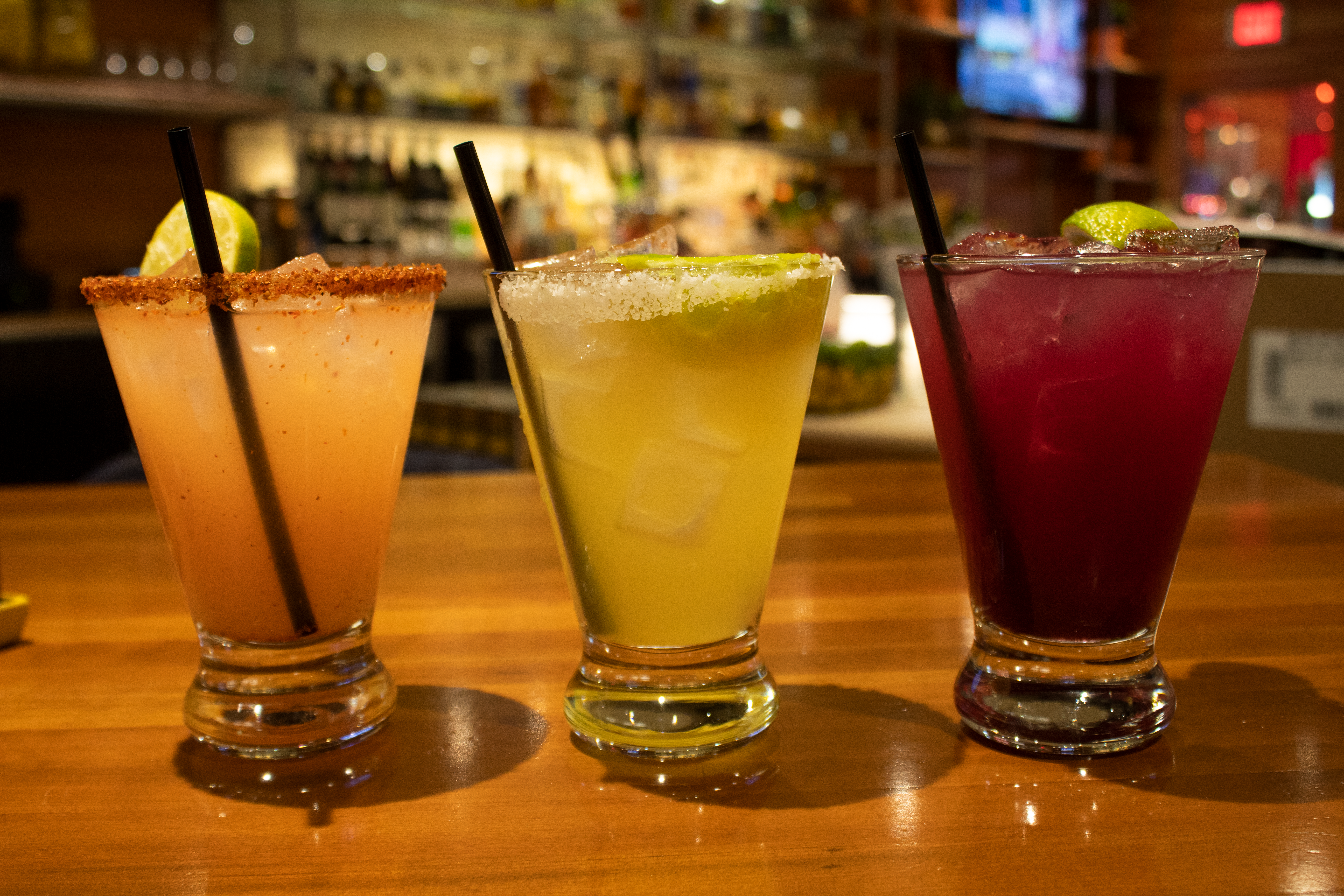 Next on the list, Cantina Laredo, was a fiesta of margaritas that, should you stay for a few, could potentially lead to the best catwalk of your life inside MOA. Our trio of margs came out looking and tasting like a glammed up vacay to the sunny beaches of Mexico. The Casa Rita is a classic margarita, but fine-tuned with handcrafted ingredients that anyone could get behind. We took a step up to the Smoky Blueberry marg because after our experience at Sugar Factory, we now only drink things that smoke. What was served was a full-bodied tequila, a blueberry puree that tasted equally familiar and unexpected, rounded out with a hint of lemon juice and a splash of lemonade for just the right amount of tart. Finally, we rounded out our liquid lunch with Hibiscus & Spice, a daring combination of top-shelf tequila and chile liquer, muted with the soft notes of hibiscus, and completed with classic finishers of pineapple and lime. TL:DR The menu is grand. The tequila is strong. The catwalk is waiting.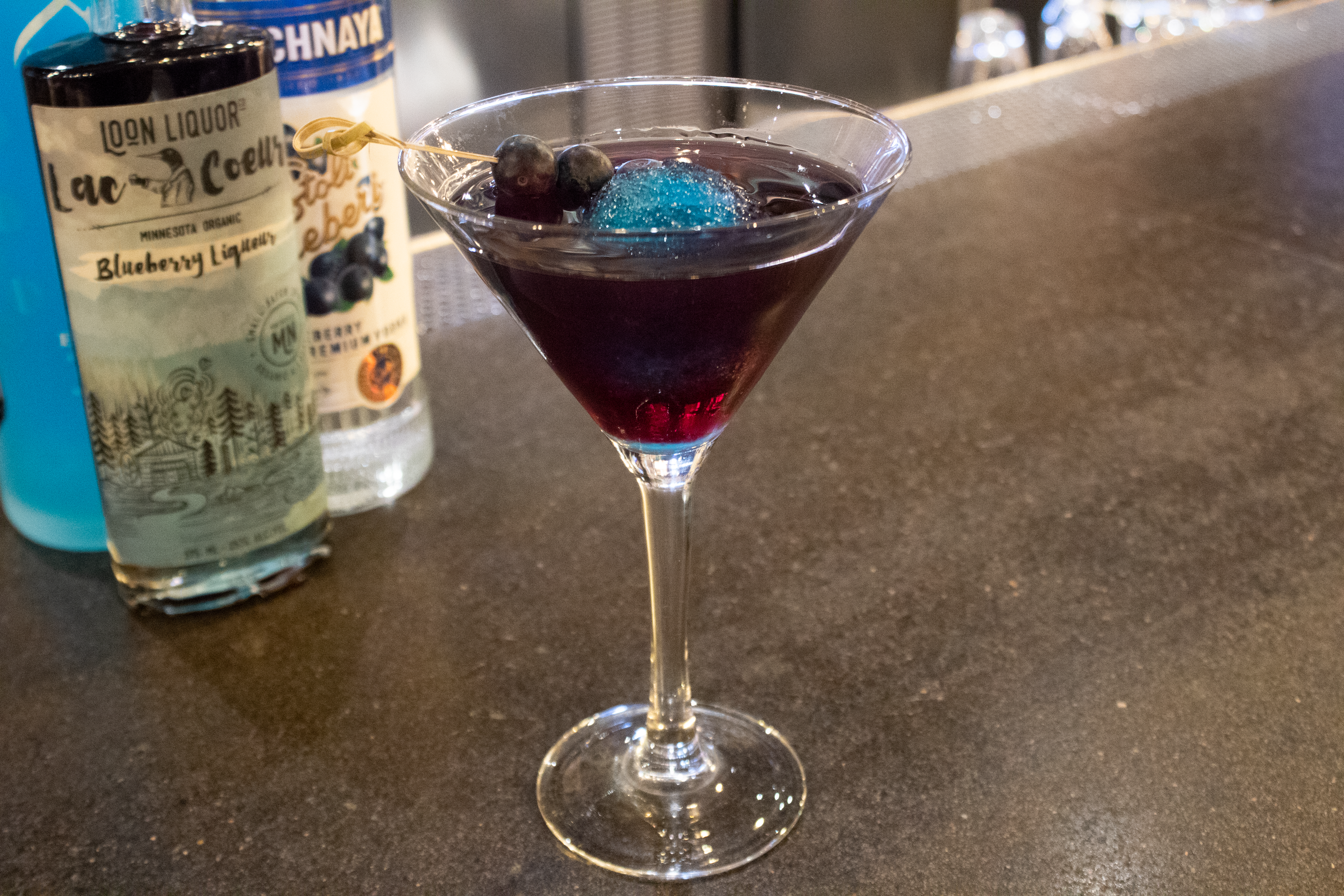 After wild drinks reminiscent of Vegas and the tropics, we rounded out our mall crawl on a classy note at FireLake Grill House + Cocktail Bar. A mahogany bar awaited to help remind us that we're fancy. The dimly lit bar with an imposing chandelier could almost make you forget that you're even in a mall. Appropriately named for being connected to the Radisson Blu, we got the Blucubed. Which, true to its name, was sapphire in color, rich in taste, and centered around a peculiarly perfect blue ice cube. Concocted with Stoli Bluberi, Kinky Blue, blueberry juice and topped with a pick-lined with (can you guess?) BLUEBERRIES, it'd be easy to think that you'd be blue-ed out. We were wrong. The refreshing and subtle fruity infusion was grounded in soft notes of smooth black current and a zing of lemon. Like I said; Fancy.