What rhymes with fish?
Delish, that's what.
I know, I know. You don't exactly conjure up images of scintillating plates of fresh shrimp and buttery, flakey fried fish when you think of the Mall of America, but hear me out: these entrees are not to be underestimated. Whatever your experience with seafood has been, we proudly present the mall's best kept secret—until now.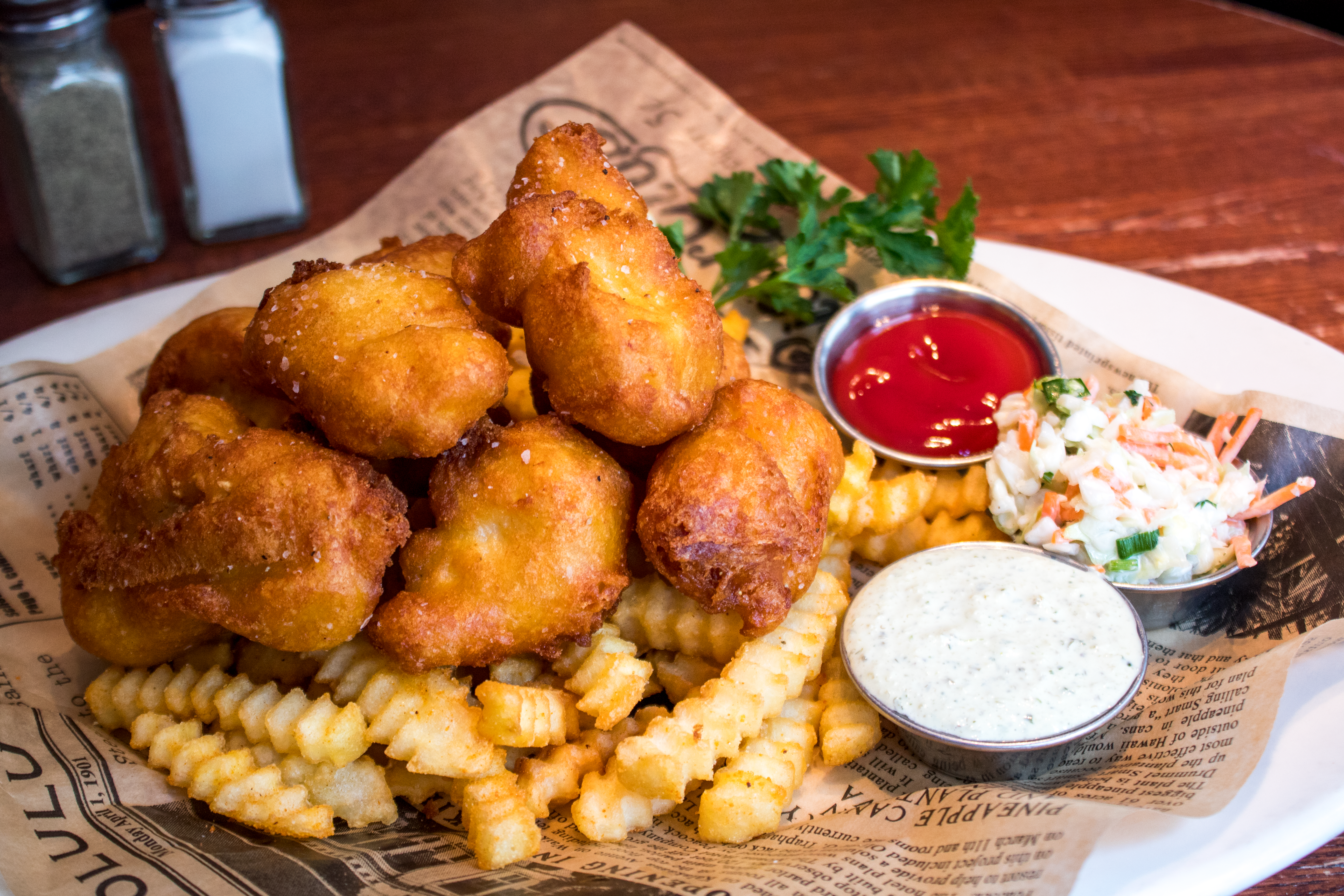 Twin City Grill is so elegantly decorated, it feels a little like you've stepped into some alternate universe that isn't Mall of America, but instead a sophisticated dining room of a bygone era. First came the fish; freshly fried with just the right balance of crispy batter and flakey white fish. It's understandable that people might blow through a bag of chips or a pint of ice cream, even a pizza pie. But a heap of fish? Because that's exactly what happened. Within approximately 6 minutes, this generous mound of crispy, hot, fried fish disappeared in dead silence, with nothing but the occasional crumb scattering atop the polished, mahogany table. Should you eat like a savage here? Probably not, but it'll be hard not to. The fries help bring you back to reality, while the Twin City Grill Amber washes it all down.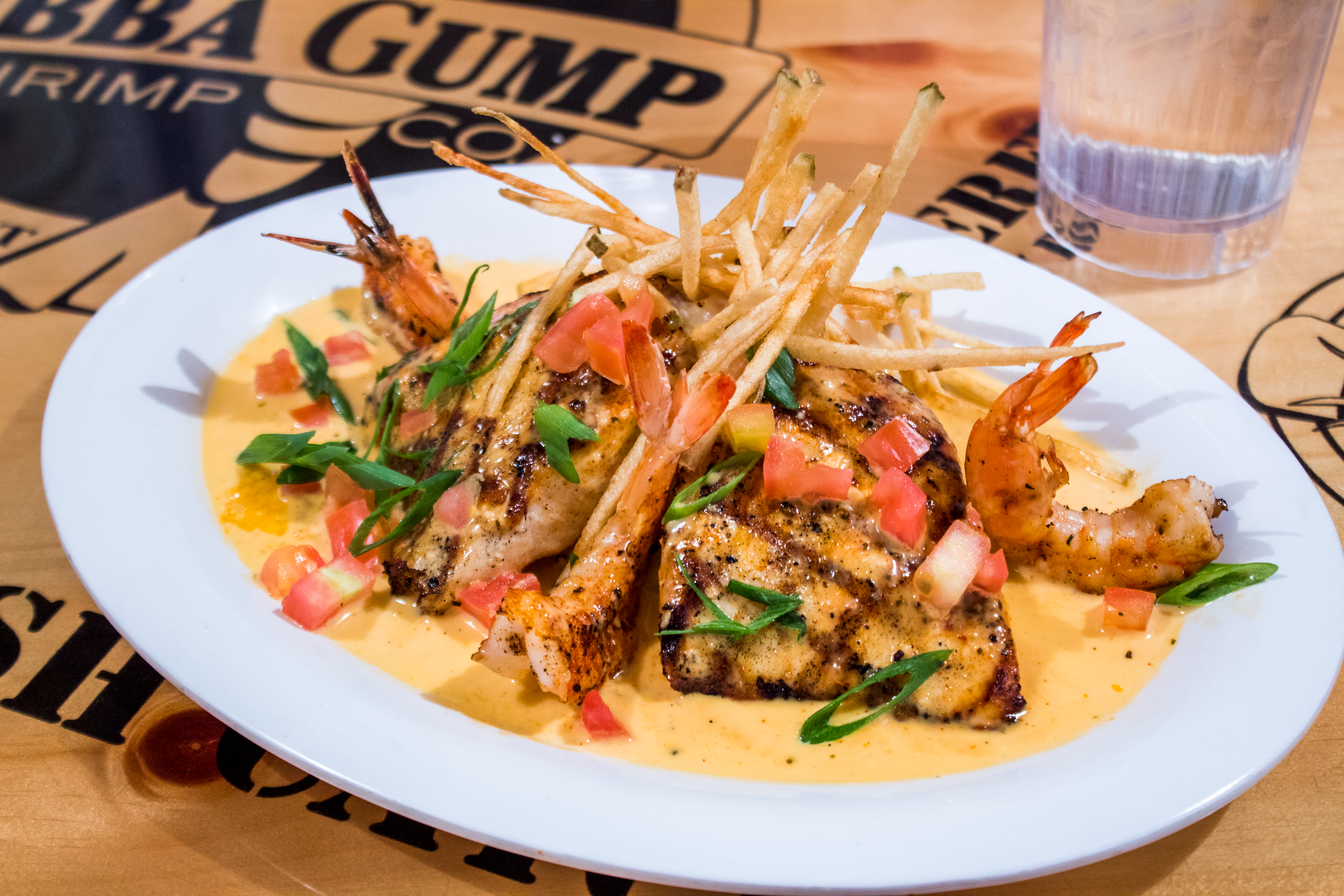 Bubba Gump Shrimp Co. first reminds us how much we all love Tom Hanks. Then it reminds us that food envy is real. The extensive menu presents such a bevy of options, that we'd suggest ordering a margarita or some other neon drink to help calm the FOMO anxiety. *breathes sigh of relief* We asked for counsel and were recommended the Bourbon Street Mahi Mahi which came with tender grilled shrimp, crispy shoestring fries, and garlic mashed potatoes. Twist my arm. Cajun seasoning coats the palette and creamy bourbon sauce complement each other for a meal that'll be just one of many.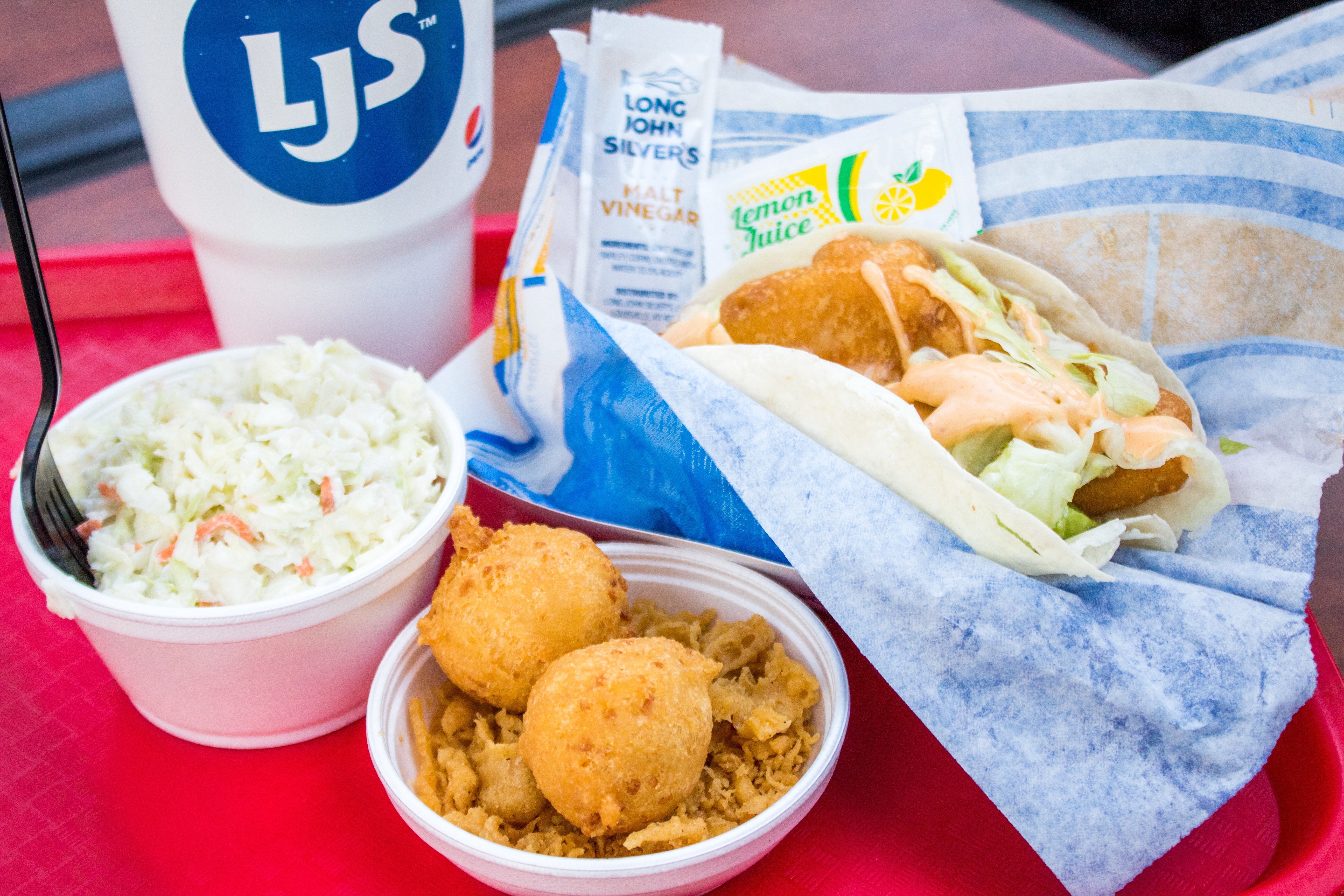 Some things are better left unsaid. This is not one of those things. Long John Silver's offers full-service quality seafood at counter service prices (and timing! SWOON). The menu is chock full of all the classics, but we went for the fish tacos because we believe that most things are better as tacos. We were not wrong. Crisp fried fish, crunchy coleslaw, and a sweet and savory sauce are flanked by a warmed soft-shell tortilla. Hush puppies are a must, as well as a generous stack of napkins.